The Latest NEWS From THE MELROYS
12/21/14 - The MELROYS just celebrated our 15TH YEAR! We played our first gig in December 1999 in Collinsville, IL. Maybe someday there'll be a historical marker there. All these years later, we're still having fun putting on our little rock and roll show for YOU. 2015 stretches out in front of us. We've already put lots of dates on the calendar. Let us know if you have ideas for an event or a venue where you'd like to see us. THANKS for being our friends and fans.

06/09/14 - Wow, has it been that long since we updated the NEWS page here? Sorry about that. The MELROYS have several public and private dates this summer. Thanks to everyone for making Stoogefest a great success. We always look forward to the Indian Hills Swim Club Luau. This will be about our 6th year for this fun event.

12/15/09 - The MELROYS are celebrating our 10th anniversary as a band. Formed several months earlier, we performed our first date in Collinsville, IL in Dec, 1999. THANKS to all our friends, fans, and the venues who've supported our music and bought our CDs over these years. Thanks, too, to all the radio stations who've played our music and helped us earn new fans all over the world.

07/17/09 - We had a great time opening for Chris Isaak at The Pageant. Chris and his band put on a great show. After our sound check, he and his drummer, Kenney Dale Johnson introduced themselves to us and said some very nice things about our music. THANKS, Chris, and everyone at The Pageant.

11/05/07 - At 21 weeks on the Roots Music Report's Roots Rock Chart, The MELROYS - WALLS WILL FALL is at #35. It is #8 on the Missouri Roots Artist Airplay chart. As of Oct. 21, it was #11 on XM Radio's Channel 12 "X-Country" Chart. Thanks to everyone who requests our music on your favorite roots radio stations and programs!

09/20/07 - The MELROYS - WALLS WILL FALL is at #38 on the Roots Music Report's Roots Rock Chart! Thanks to the DJs, programmers, and radio stations who are playing it -- and to you, our fans, who request it on your favorite stations. Keep it up! Here in St Louis, you can hear it on KDHX. In Southern Missouri/Western Kentucky, KYMO radio says they are "playing the snot out of it." Across the country, our friends at XM radio Channel 12 "X-Country" are spinning it. We got a nice letter from a station in Brisbane, Australia who are featuring it. Thanks to Bill Hurley and Fred Boenig at the Artist Developement Co-op for their enthusiasm and hard work for our record.
10/08/06 - Our new CD "Walls Will Fall" finally arrived today! In the next few days, we'll be putting up new pages on this site so you can listen to the music and order a copy for yourself. We plan to have release parties at our regular venues. Keep an eye on this site for more info. THANKS!

08/28/06 - WALLS WILL FALL is the title of The MELROYS upcoming CD release. Recording at Mike Martin's Broom Factory is complete and the album has been mastered by Jack Patracek. Artwork is in the works and plans are for a September release.

06/08/06 - The MELROYS spent the winter and spring in the Mike Martin's Broom Factory studio recording their follow-up to their critically acclaimed 2004 self-titled CD "The MELROYS". The new record will feature 13 cuts, 10 of them written by Randy Leiner.

05/23/05 - An art and music scholarship has been established at SEMO University in honor of Randy Leiner. The MELROYS invite you to attend a fundraising event, The RANDY LEINER MEMORIAL MUSIC FESTIVAL, in Scott City, Missouri, Saturday, June 4, 2005. For details, click HERE.

03/20/05 - The MELROYS are down but not out! Since the untimely passing of our dear friend and bandmate, Randy, we are performing as a three-piece and will continue our regular schedule. Expect something different but, hopefully, something you'll enjoy. Plans for our follow-up CD are delayed, but we expect to be in the studio this fall. THANKS for your continued support and enthusiasm for our music!

02/20/05 - Dear Friends, it is with great sadness that I must tell you of the passing of Randy Leiner -- songwriter, guitarist, vocalist with The Melroys, husband to Sally, father of Jordan and Noah, wonderful friend to many, and an excellent BBQ chef. He passed this Sunday morning Feb. 20, 2005. Though Randy struggled with some medical problems, his death was unexpected. He died peacefully as he slept.

Cards and letters can be sent to:
Sally Leiner
2608 Cory Dr
Imperial, MO 63052-1451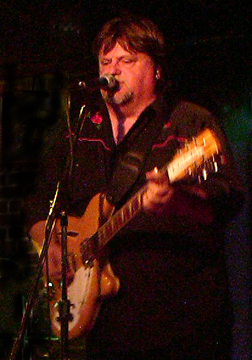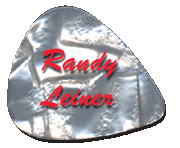 1953-2005





01/17/05 - The Melroys will open for 1964 the Tribute to The Beatles once again on Friday and Saturday March 4 and 5 at The Pageant. This will be our third year in a row to share the stage with this fantastic re-creation of the The Beatles experience. The February '04 edition of Rolling Stone Magazine says "1964...The Tribute is the best Beatles Tribute Show on Earth!"

12/26/04 - The MELROYS CD earns #70 in the list of Top 100 Americana CDs of 2004! The year ends with The Melroys CD having enjoyed a great run at the radio charts (see links below). For 15 weeks, Americana radio stations have played various cuts from our album earning charts positions as high as #15 on the AMA chart, and #3 on the Roots Rock chart.


08/24/04 - The Melroys are seeing success on the radio airplay charts. Last week marked our debut in the top 40 at #38 on the Americana Music Association chart. This week we moved up five slots to #33. The Roots Music Report lists us at #16 on the Roots Rock Airplay chart and #48 on their Top 100 chart. These charts rank albums based on radio airplay as reported by stations all across the country and a few across the big pond. THANKS to all those stations playing The Melroys and to the excellent promotion by 95North Records.

08/02/04 - The Melroys will open for the BoDeans at the Pageant on Saturday August 28 at 8pm. We're excited about this show, having been fans of the BoDeans for a long time!


ALSO - Our CD, "The MELROYS" debuted last week on the American Music Association airplay charts at #82 and moved to #51 on the latest chart. THANKS, Bill Hurley and everyone at 95North Records AND all those radio stations who are spinning our disc!


06/17/04 - The Melroys have signed a record contract! For only 5 cents (plus shipping) we get 10 CDs with no further obligation.


NO, that's... I say, that's a joke, son. But keep reading.


The Melroys are proud to be a part of the 95NORTH Recording Corp. family! Located in the Boston area, 95 NORTH has just busted out of the gate and is destined to be a major name in Americana, Blues, and Roots music. We thank them for their faith in our music and compliment them on their exquisite taste! Look for great things from 95 NORTH and The Melroys.


03/07/04 - The Melroys had a great time at The Pageant opening for 1964 the Tribute... We made some new friends and fans, sold some CDs, and saw a great show by 1964. SEE and HEAR these guys whenever you have the opportunity!

03/02/04 - The Melroys will open for 1964 the Tribute to The Beatles once again on Thursday and Friday March 4 and 5 at The Pageant. This will be our third year in a row to share the stage with this fantastic re-creation of the The Beatles experience. The February '04 edition of Rolling Stone Magazine says "1964...The Tribute is the best Beatles Tribute Show on Earth!"

01/26/04 - We're proud to announce JORDAN LEINER as the latest Melroy. Jordan filled in for Denny a couple of times in the past and did a great job! He's a natural to fill the spot on the left side of the stage (from where you see us). We salute Denny for his time as a Melroy, and most of all, his friendship, past, present and future. THANKS, Denny!


06/17/03 - Holy cow! I sure have let this "NEWS" page get old and dried up. ALL KINDS of stuff has gone on since the entry below -- pretty much all good stuff. I'll have to write a few things to stick in here later and get you all caught up . I should tell you that The Melroys have several new original songs since our CD came out. For now, you'll just have to show up at a gig to hear them! We opened for BR-549 last week at the Duck Room and had a great time. Our part of the show seemed to be a crowd pleaser and several people took THE MELROYS CD home with them. More here soon, I promise!


01/31/02 - We're excited about next weeks gig at The Pageant 6161 Delmar, where we'll open for 1964 Tribute to The Beatles. If you're a Beatles fan and haven't seen these guys yet, you must get a ticket (to ride)! If you squint your eyes just a little, you'll swear you are back in your parents living room on a Sunday night watching Ed Sullivan. Their performance alone will be worth the price of admission. Get there early and see The MELROYS for free!

06/06/01 - The Melroys have been busy in the luxurious confines of Randy's basement trying to get a few songs on tape, sorta as a dry run for when we record them for a CD.

02/17/01 - Did you enter our DRAWING? See the winner of The Melroys February drawing!

01/15/01 - Had a great time at Frederick's Music Lounge last Saturday night. Will make our return Friday March 30th. See our complete schedule. We received email from Fred his-self saying, "Frederick's Music Lounge loves The Melroys!" Thanks, Fred!

The Melroys are making plans to record a CD. Save your change, we'll be peddling it soon!

12/10/00 We had a great time opening for NRBQ at OFF BROADWAY on Friday December 8th. NRBQ put on a great show as usual. Thanks to Joe C. and NRBQ for letting us share the stage with them. OFF BROADWAY is one of St. Louis' best venues for live music!


HOME | SONGS | PICS | GIGS | LISTEN | BIO | NEWS | BBQ | CONTACT | THANKS | LINKS | REVIEWS

Email The Melroys: CLICK HERE
Your comments and suggestions are welcome.
© Copyright 2000-2014 all rights reserved.